Software Development & Data Services
With brilliance & dedication, our large multi-cultural team strives to achieve one goal – deliver meaningful solutions to help add value, optimize business processes and maximize profits for our clients.
Custom Software
Development
Front-end web development (HTML, CSS, JavaScript, ReactJS, Vue.JS).
Back-end development (PHP, Laravel, Python, Scrapy, NodeJS, mongoDB, MySQL).
Integrated Systems.
API Development.
High-Load Systems.
Mobile development.
Lead generation, competitor & sales intelligence.
Product aggregation & price monitoring for retail, e-commerce & manufacturers.
Monitoring of ratings and reviews, sentiment analysis.
Dark web, law enforcement & compliance.
Data enrichment (contact data scraping, email collection, etc).
Data Processing &
Visualization
Natural Language Processing (NLP).
Artificial Intelligence (AI).
Machine Learning (ML).
Big Data Processing.
Chat Bots.
Business Intelligence.
Data Analysis & Visualization.
Dashboard Development.
Digital Shelf Management & Price Comparison Solution
Complex software primarily built for large manufacturers was developed to enable brands to monitor their online product presence. The solution was planned, built and launched on complex server infrastructure designed and maintained by GroupBWT.
Automated Cryptocurrency Trading Platform
Fully automated cryptocurrency trading software allowing bitcoin and altcoin trading on major exchanges while using highly configurable cryptocurrency trade bots.
Practice Management System
Custom Cloud-based Paperless Practice Management System seamlessly integrated with OfficeAlly medical billing software. CWR EHR Solution was developed for a large mental health provider with multiple locations in Los Angeles and Ventura counties in California.
Conference Planning & Management Solution
Conference Planning & Management Solution with online registration and guests tracking capabilities optimized for use on mobile devices was developed for the World Health Organization to simplify and automate the annual WHO conference.
iAccess Technologies
The solution was developed to aid the process of upgrade and certification of airplanes in the USA. The integrated hardware helps engineers collect, process and convert aircraft flight data to ensure compliance and public safety.
Agile Lead Generation Platform & CRM Software
The solution helps capture, nurture, qualify and convert leads, and was developed to assist large organizations utilizing multiple channels with streamlining and automating their prospecting and demand generation efforts.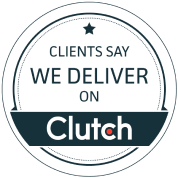 "GroupBWT delivered a fully functional and error-free MVP of the mobile app, which has launched in the appropriate stores. Their engaged project management approach fostered a communicative and efficient engagement. The team's problem-solving abilities stand out as a clear strength."
Social Platform
Product Owner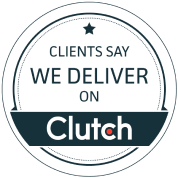 "Boasting an improved experience as well as valuable data for future planning, the system has been well received by all target users. GroupBWT's enhancements were subtle, seamless, and meaningful. The team's professionalism and attentive customer service added greatly to the collaboration."
Registration Solution Dev for Tech Conference
Associate Professor, Medical University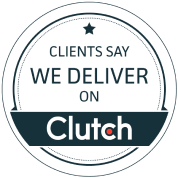 "Far-reaching project management and deft execution have ensured that GroupBWT will be an ongoing development partner. So far, they've provided top-notch communication and a high level of transparency. Customers can expect their feedback to be taken seriously and for tasks to be completed rapidly."
Mass-Media Platform
Product Owner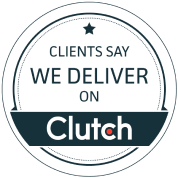 "Assistance from GroupBWT is crucial to the company's growth and success. By hiring talented developers and building a collaborative culture, the team has become a trusted partner. Their clear communication, efficient workflow, and meticulous methodology set them apart."
Digital Shelf Management & Price Comparison Solution
Product Owner
BENEFITS
of Working With US
Our English level is Native
Certified project managers
We don't take payments upfront
Working hours in your timezone
We're ready to make a draft evaluation of your project within 24 hours.
Just contact us the way you like.
How Much 
Does Your
Project
Cost?
Schedule a meeting
We'll invite you to join us in teleconference at the time you pick
Describe your project
We will calculate its cost shortly and get back to you with the development plan
Chat with our manager
Use the chat window at the right side of your screen
Based on the client's project-specific requirements, we offer 3 major engagement models:
Fixed Price
This model works for anyone on a fixed budget having exact requirements of the project.
Hourly Price
The Hourly pricing model is favored when the scope is not clear and changing.
Dedicated Team
Our Dedicated Team pricing model is for clients seeking to hire a team for long-term projects.